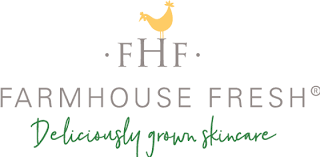 Farmhouse Fresh
We believe every morning should look like it was your best night's sleep.
And that socks should slide over your feet without snagging.
We believe in growing greens that are pure, potent, and proven to work.
And that your new skin beginning is just around the farm.
We 100% believe green smoothies should be its own food group.
And that a good pumpkin mask can turn any bad day around. For real.
We believe in being kind: to each other, to animals, and to our planet.
We also believe donkey kisses have magical healing powers. Like actually.
And that glowy good skin starts with a glowy good soul.